(Last Updated On: April 18, 2020)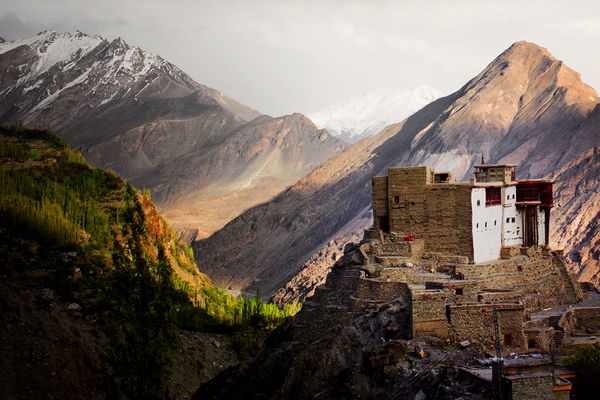 The Hunza is a mountainous valley in the Gilgit–Baltistan region of Pakistan. The Hunza is situated north/west of the Hunza River, at an elevation of around 2,500 metres (8,200 ft).
The territory of Hunza is about 7,900 square kilometres (3,100 sq mi). Aliabad is the main town while Baltit is a popular tourist destination because of the spectacular scenery of the surrounding mountains like Ultar Sar, Rakaposhi, Bojahagur Duanasir II, Ghenta Peak, Hunza Peak, Passu Peak, Diran Peak and Bublimotin (Ladyfinger Peak), all 6,000 metres (19,685 ft) or higher.
Hunza is undoubtly the Shangri-la of James Hilton's novel The Lost Horizon. It is probably the most Photogenic point in the world. There are numerous tours and activities available from Hunza Below you will find some options for bus/culture tourist where as for the adventure doters there is more info on our Adventure Tours section.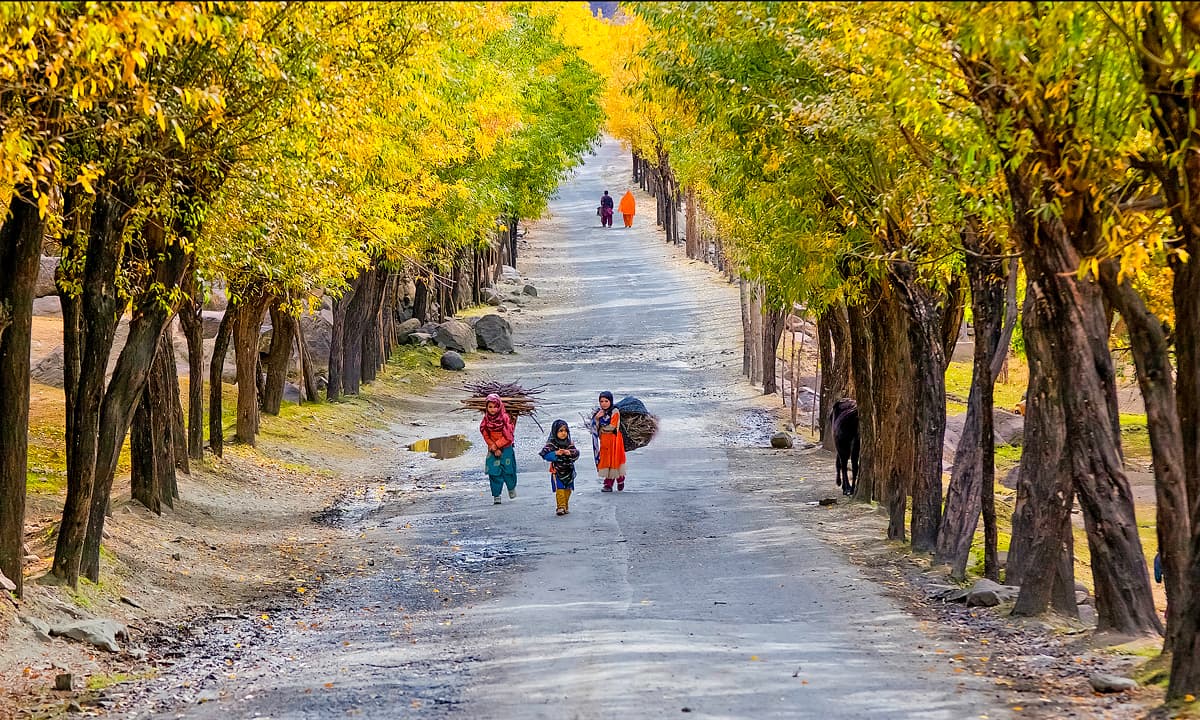 Baltit Fort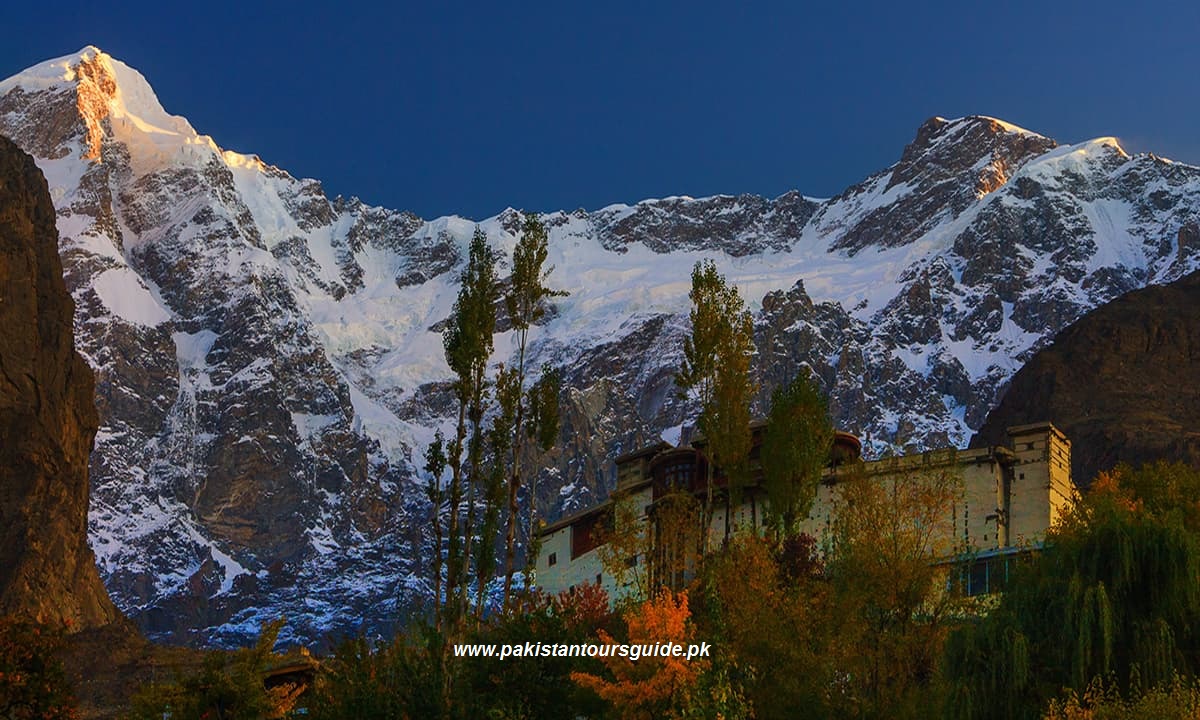 Blosssom in Hunza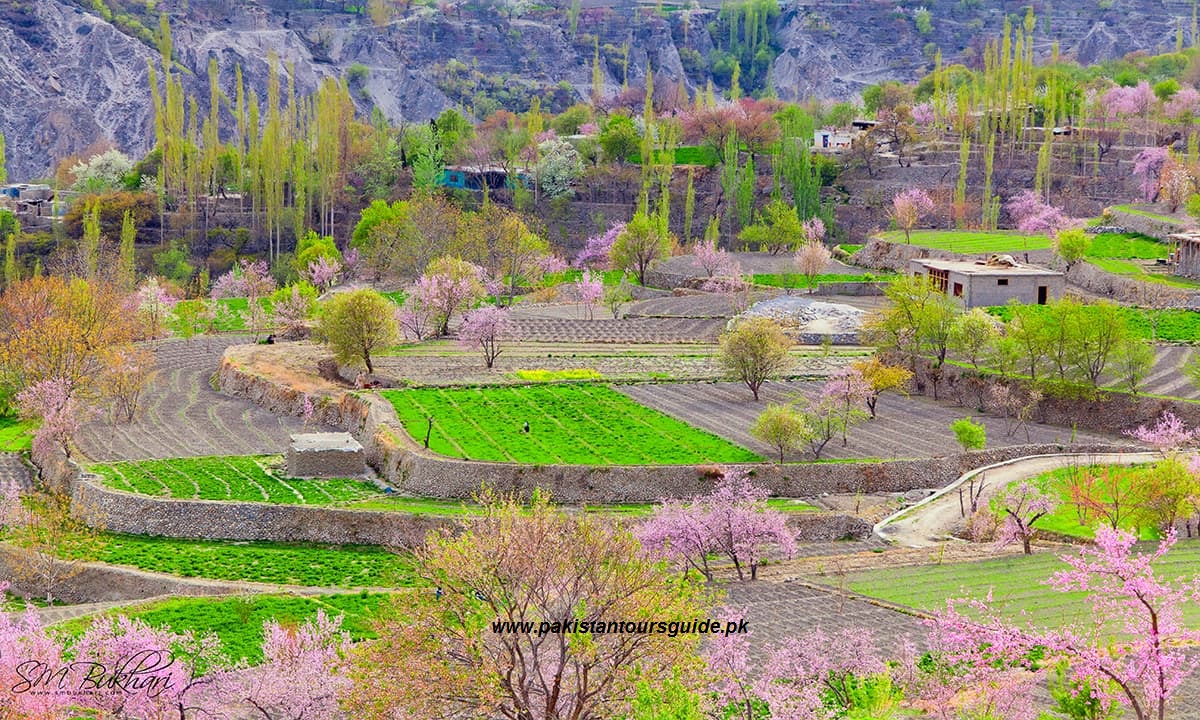 Cherry Blosssom in Hunza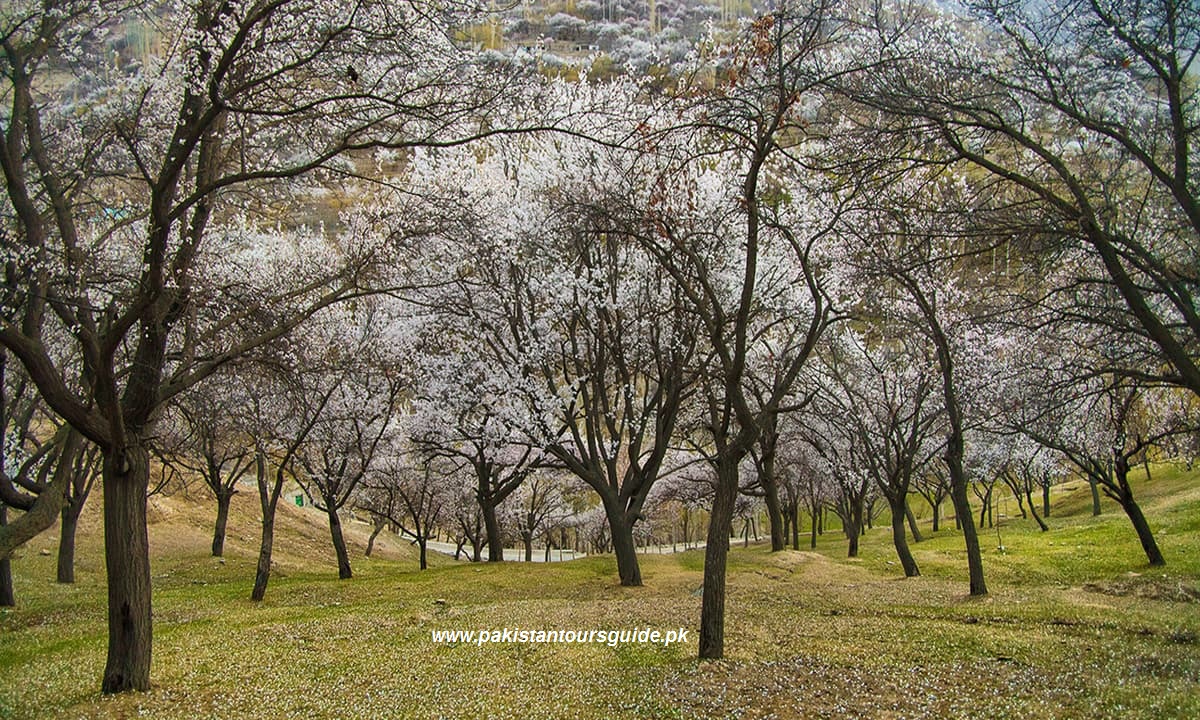 Ganish village in Hunza
Royal Garden, Hunza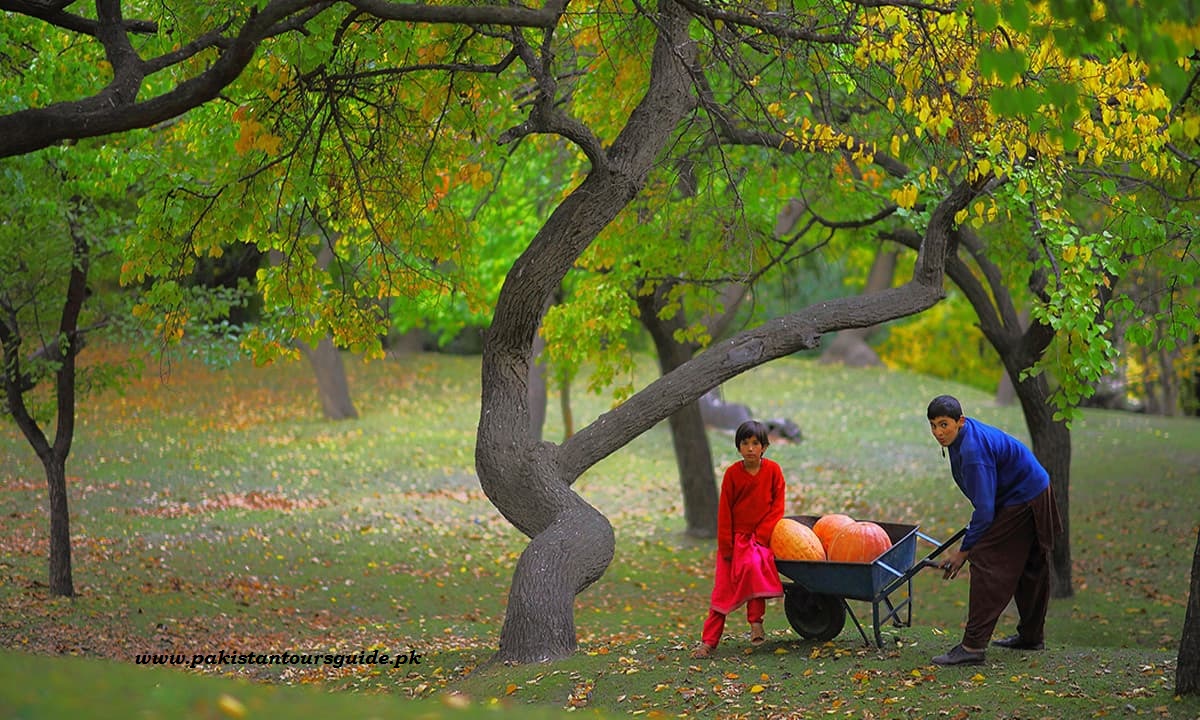 Sunset in Golden Peak , Gilgindar and Chotokan Peak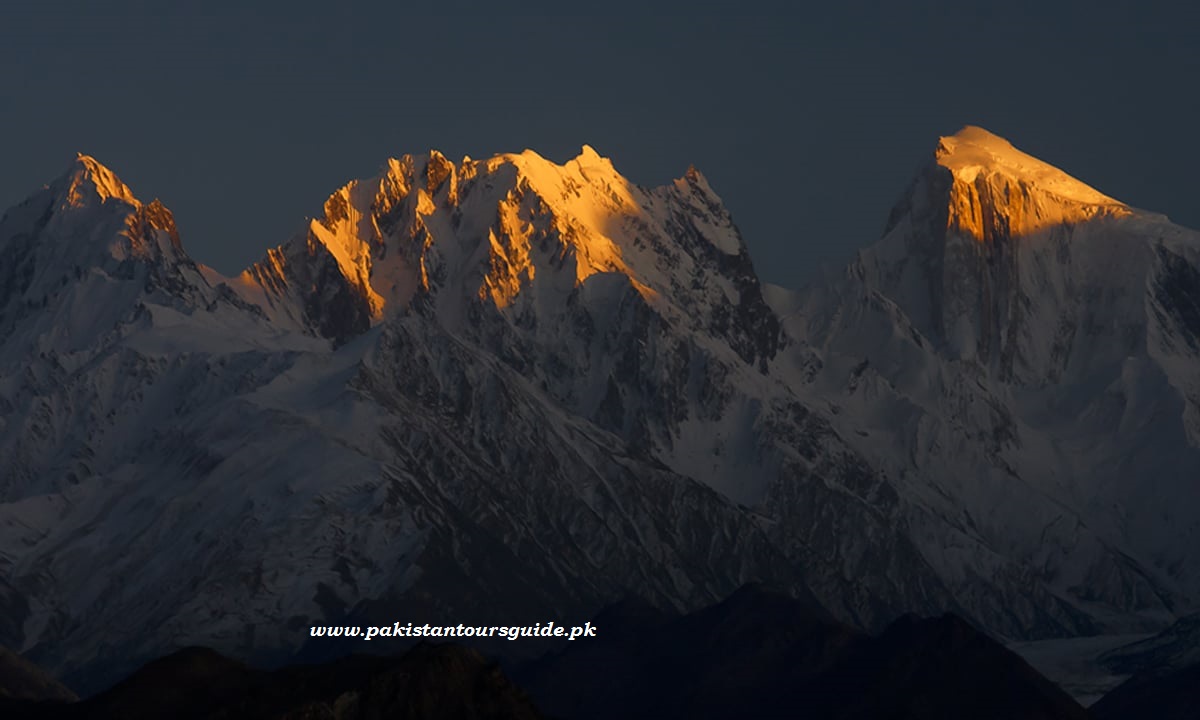 The view at night