Hosted by The Trekkerz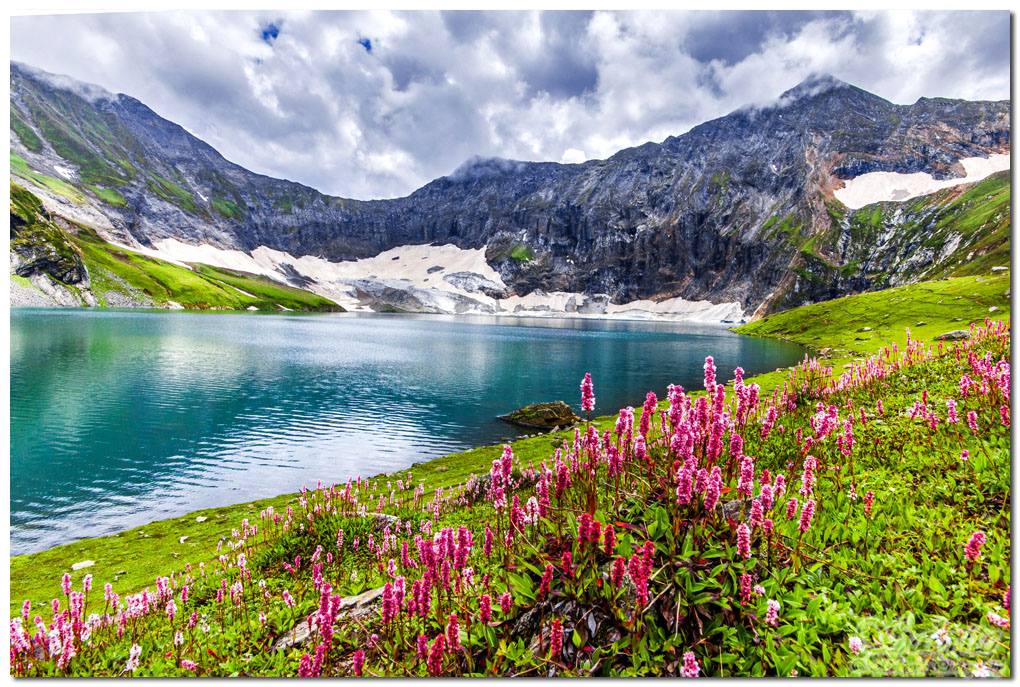 August 27 – August 30
Aug 27 at 10:30pm to Aug 30 at 11:30pm in UTC+05
A Long Weekend is Coming, Utilize it with The trekkerz to Explore the One of the Most Beautiful Lakes of Neelum Valley, The Ratti Gali Lake From August 14 to August 16. Only Limited Seats Available From Lahore & Islamabad (30 From Lahore & 20 From Islamabad).
Package: [ TRIP COST ]
Rs. 10,800 Per Person From Lahore
Rs. 9,800 Per Person From Islamabad.
Last Date to Register Yourself is 20th August with Advance Payment of 3,000 rs
WHAT YOU HAVE PAID FOR:-
• Travelling on our luxurious coasters
• Fuel / Diesel
• Toll Expenses
• 4WD Jeeps
• Quality meals (Breakfast Lunch Dinner)
• Services of Guides
• 2 Nights Stay Camping on Share Basis
• Preliminary First Aid Box
PLACES TO VISIT:
• Dhani Waterfall
• Kundal Shai Waterfall
• Keran.
• Ratti Gali Lake.
_____________________________________________
For Further Details, Quires, & Bookings:
Tanwir Jogi 0332-8456811 or
Abdullah Haseeb 0321-4926353
Fareed Gujjar 0333-4319220 or
_____________________________________________
Itinerary:
Day 0 : Thursday 27 August
Departure From Lahore @ 10:50 PM. Meetup point The Trekkerz Office Gulberg, Lahore.
Day 1: Friday 28 August
Departure From Islamabad @ 5:30 AM. Meetup Point Faizabaad Skywayz Bus Terminal
On the Way to Keran, Visit Dhani Waterfall, Kundal shai/Kutton Waterfall.
Reach Keran in afternoon.
Night Stay at Camps on Bank of Neelum River at Keran.
(Refreshment + Lunch + Dinner)
Day 2: Saturday 29 August
Early Morning Departure After Breakfast for Ratti Gali Lake via Jeeps From Keran.
After Jeep There is 40-50 Minutes Hiking for the Lake.
Visit Lake, Spend Full Day & Back to Camp Site Near Lake For Night Stay.
(Breakfast + Lunch + Dinner)
Day 3: Sunday 30 August
Departure for Keran, After Breakfast.
Lunch @ Keran.
Departure for Lahore & Islamabad.
_____________________________________________
==========================================
Payment Method
==========================================
Deposit 3,000 Rs -/ Per Person To Get Registered
1-For online payment
Account Tile
Ghulam Fareed
Account no.
01276696501
Standard Chartered Peeco Road Branch
2- By Hand Payment In Our office at Shop No 19 LG Al Hafeez Shopping mall gulberg Lahore
===========================================
Terms & Conditions:
===========================================
1. The members shall not be indulged in any act reflecting moral or character failing during the activities.
2. Using drugs or found party to drug sale or possession is strictly prohibited. If anyone finds or caught using any kind of drug will be expelled from the trip right away on the spot and the person will not be eligible for any kind of refund.
3.Use of violent behavior including altercation, insinuations of indecent kind, verbal and physical abuse and assault, aggravated behavior, or any other act amounting to unbecoming of member are strictly prohibited.
4. All members would give extra care for the local environmental care .Garbage (tins. Water bottles, wrappers etc) shall be suitably disposed without polluting water sources.
5. The host reserves the right to cancel trip without prior notice for any reasons deemed appropriate by them. In such a case the registered participants will receive full refund.
6. During the trip, the itineraries may be affected by reasons beyond control of the hosts. In such situation, organizers will not be held responsible in any case.
7. On steep ascends in mountainous areas, air conditioned of the buses will be operational on on-off basis to keep the vehicles from overheating.
8.Every humanly possible care will be taken for the safety of members, still each venture can be fraught with endangers of unforeseen natural disasters like avalanches and crevasse falls or any other accidents and sometimes such disasters cannot be ruled out. In any such type of accident during the whole tour, the company, group leader and the tour organizers will not be held responsible in any form.
9. In case of theft, lost or damage to personal belongings during the duration of the trip, organizers will not be held responsible in any case.
10. On adventure trek of this type, weather, local politics, transport or a multitude of other factors beyond the control of organizers can result in a change of itinerary. It is, however, very unlikely that the itinerary would be substantially altered; if alterations are necessary the Leader and Guide will decide what is the best alternative, taking into consideration the best interests of the whole group.
11: Cancellation Policy:
1. 24 HRS or less, 100% cancellation charges does apply.
2. 48 HRS or less, 100% cancellation charge does apply.
3. 3 days or more– 50% cancellation charge does apply.
4. 7 days or more – 30% cancellation charge does apply.
14: In case of refund, Company will make refund within 6 working days.
15: Only the decision of Organizers will be considered as Final.
16. In case any Participant Leave the Group During tour due to any Reason, He/She Will not be eligible for any Refund.
17: Organizers reserves the right to assign seats in the Coaster/Hiroof.
18: The Organizers reserves the right to use event photos for electronic/digital media.
19: Smoking in the transport is strictly prohibited.
20: The Organizers reserves the right to terminate / regret any participant due to indiscipline,
21: Food shall be decided by the management
22: Read the Services not Included Portion Carefully.
_____________________________________________
Booking & Info
Call us at
0332-8456811 ,0321-4926353,0345-9709701 ,
=============================================
*** SERVICES INCLUDED: ***
@Luxury Transport (Air Conditioned)
@Quality Hotel/camping Accommodation on sharing basis
@Services of a guide
@Jeep Charges for Lake
@Jeep Charges to come back Keran
@Break Fast+Lunch+Dinner
@Road tolls & Taxes
*** SERVICES NOT INCLUDED***
@Porter for Personal language (Rucksack,etc)
@Medication, evacuation and rescue etc. in emergencies
@Personal insurances of clients
@Laundry, beverages & phone calls or other expenses of personal nature
@Extra expenses due to landslides\road blocks
@Extra expenses due to the acts of nature and political reasons etc.
@Any item not mentioned above