Parks And Gardens
Rose and Jasmine Garden:
This 20,360 sq. meters rose garden is famous for its roses. It has 250 different varieties of roses as well as a dozen types of Jasmines. Flower shows are infrequently held here, categorically during spring. Nearby is the Tourist Camping Site.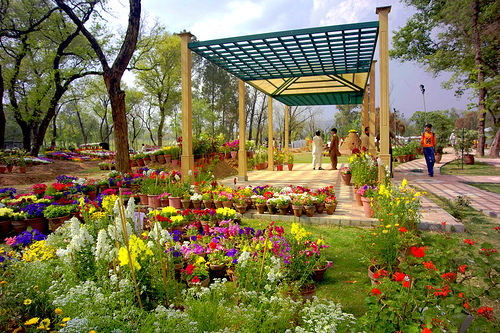 Shakarparian Hills:
Shakarparian hills are situated near Zero Point, at a height of 609 meters. Its terraced garden offers congenial and sweeping vistas of Margallah and Murree hills, Rawal Lake, Rawalpindi and Islamabad. Snack Bar facilities are available.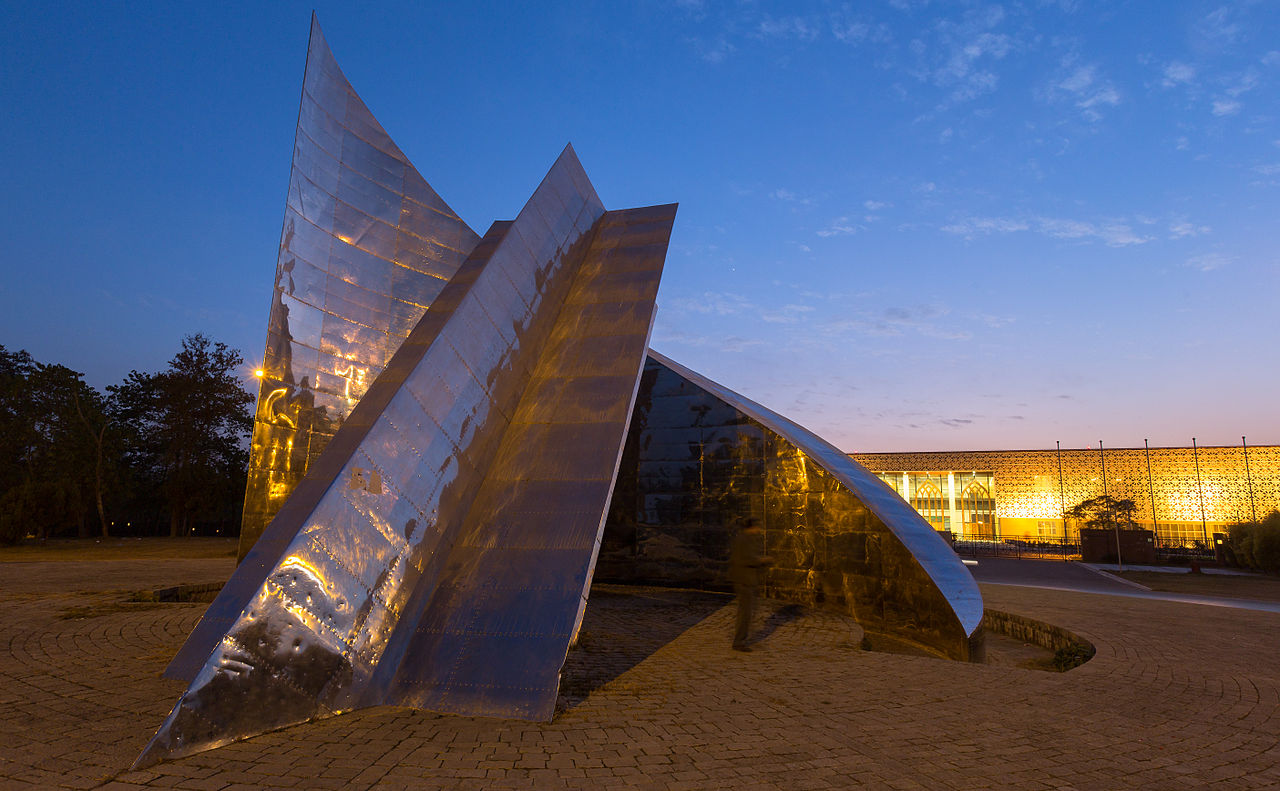 Daman-e-Koh:
Daman-e-Koh offers panoramic view of Islamabad. Snack bar facilities are available at PTDC's Daman-e-Koh Restaurant. The place is ideal for afternoon and evening outing with family and friends.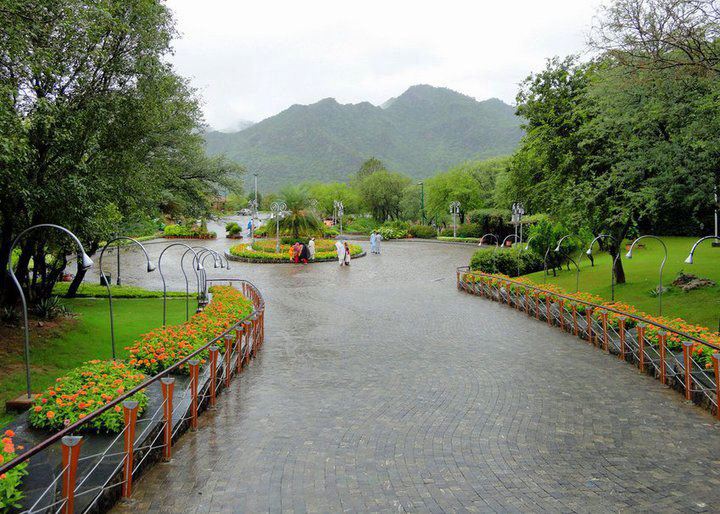 Murghzar Mini Zoo and Children's Park:
Murghzar Mini zoo is located at the foot of Daman-e-Koh viewpoint. A Japanese style children's park have additionally been established near the Zoo. This Park is a gift to Pakistani children from the children of Japan.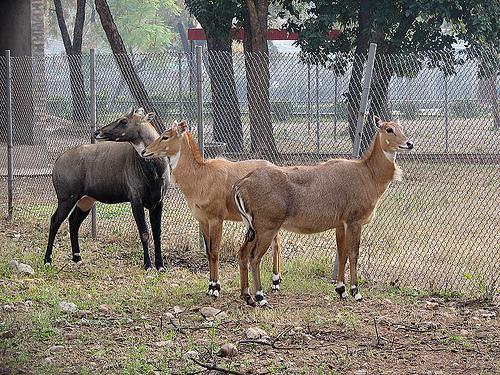 Fatima Jinnah Park:
The entire sector of F-9 is being developed as an alluring urban park, which will have a profusion of lakes, rock gardens, aquariums, fountains etc. It has been designated after Miss Fatima Jinnah, sister of the progenitor of Pakistan.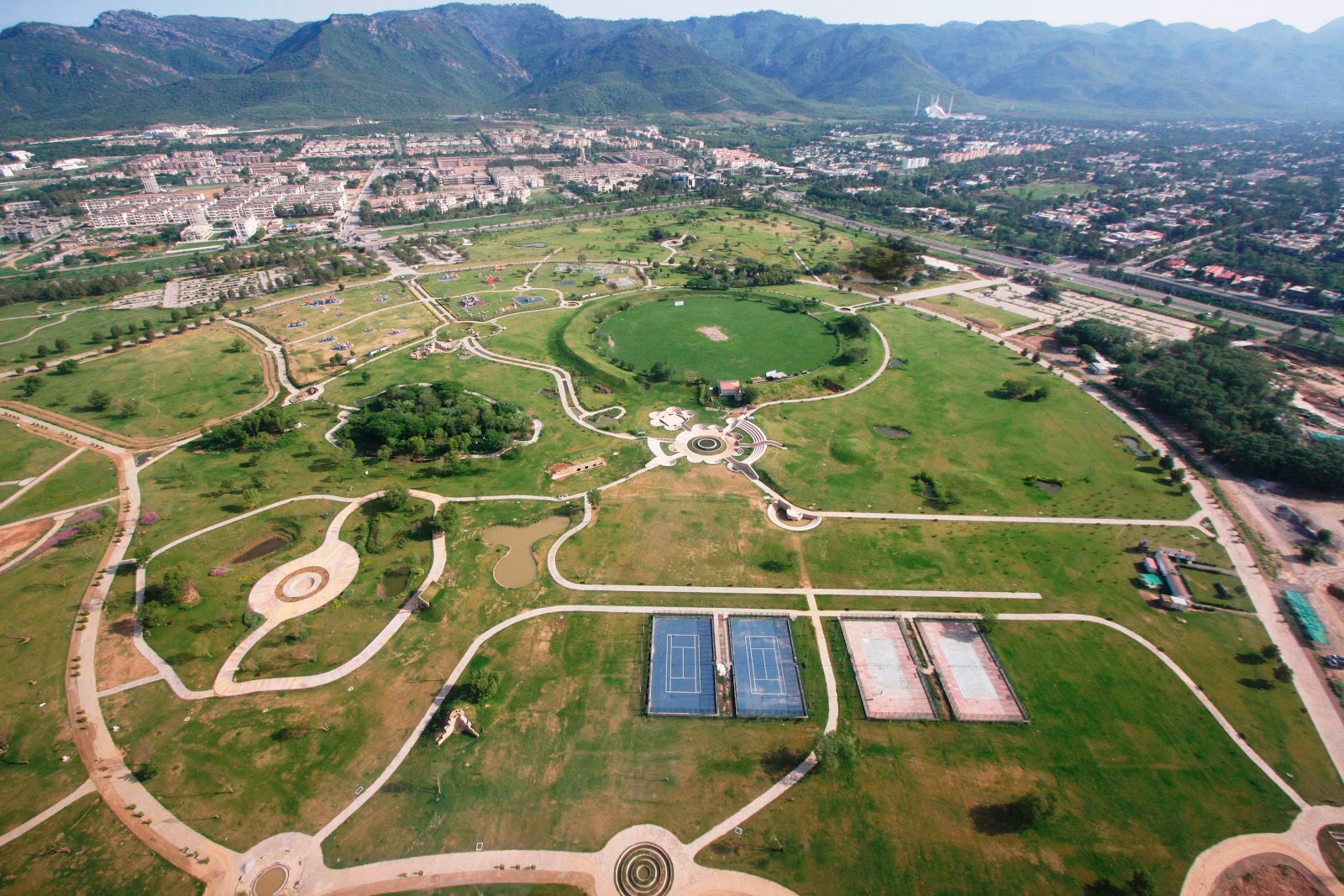 Chattar Bagh (Park):
Nestling at the base of Murree hills at a distance of 15 km on Islamabad-Murree road, TDCP Chattar Bagh recreational facility provides a quiet break from the hustle and bustle of the twin cities. Scenic walks, gently flowing stream, waterfall and the circumventing hillside are an impeccable magnetization. The resort has a restaurant, barbecue and two air-conditioned tourist cottages. The Children's Park and playground are spread over an area of 12.5 acres.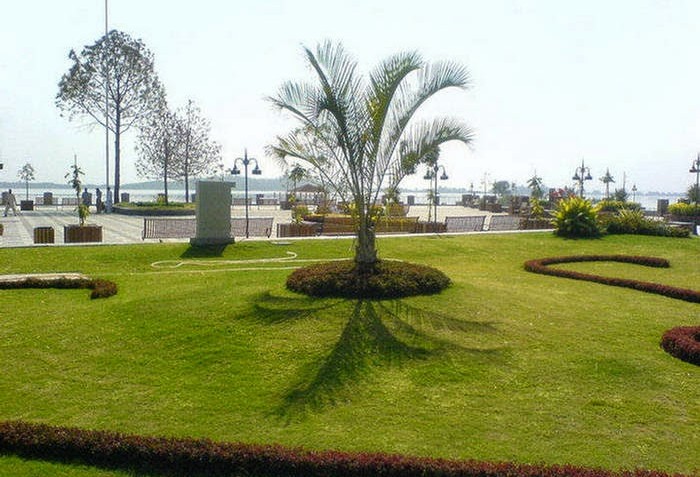 Jurassic Park in Islamabad:
We have a very small zoo in islamabad , maybe because a much larger one exists in neighboring city of Rawalpindi by the name of Ayub Wildlife Park which can take hours and hours to tour.
However, the Islamabad zoo or as it known as Marghzar Zoo, has one attraction which its bigger cousin does not possess. In Marghzar Zoo, the dinosaurs roam free. Okay to say, they roam free is a bit of an exaggeration but there are very realistic, life-size sculptures of dinosaurs at the Marghzar Zoo which can send the visitors right back to the Jurassic Period when dinosaurs dominated the Earth and did roam freely.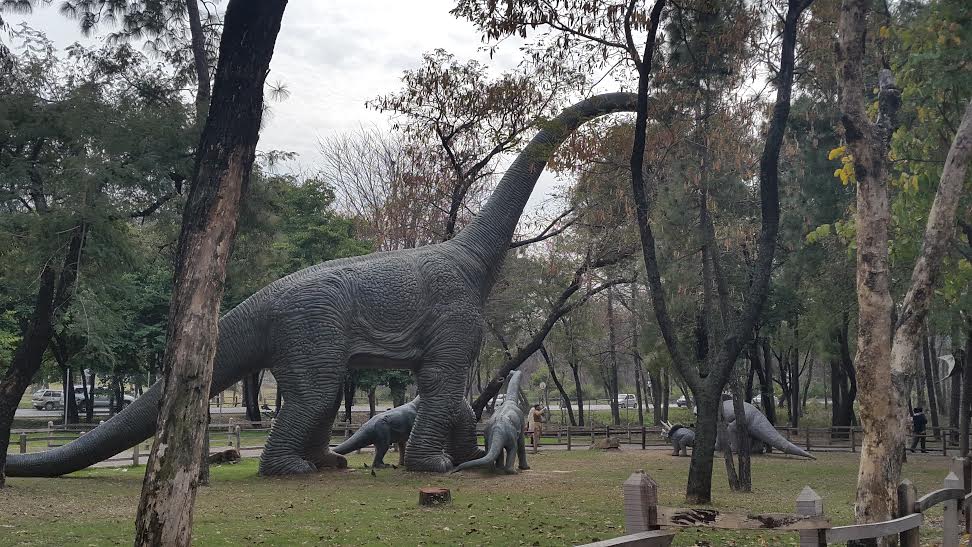 Islamabad Sports Intricate:
A Sports Involute comprising Liaquat Gymnasium for indoor games and Jinnah Stadium for alfresco games has been built with the Chinese assistance. It is located on Shahrah-e-Kashmir near Aabpara. Conventional national and international sports events are held in the Intricate. For details, please contact Pakistan Sports Board, Islamabad Sports Intricate, Shahrah-e-Kashmir, Islamabad. (Tel: 9202418-20).