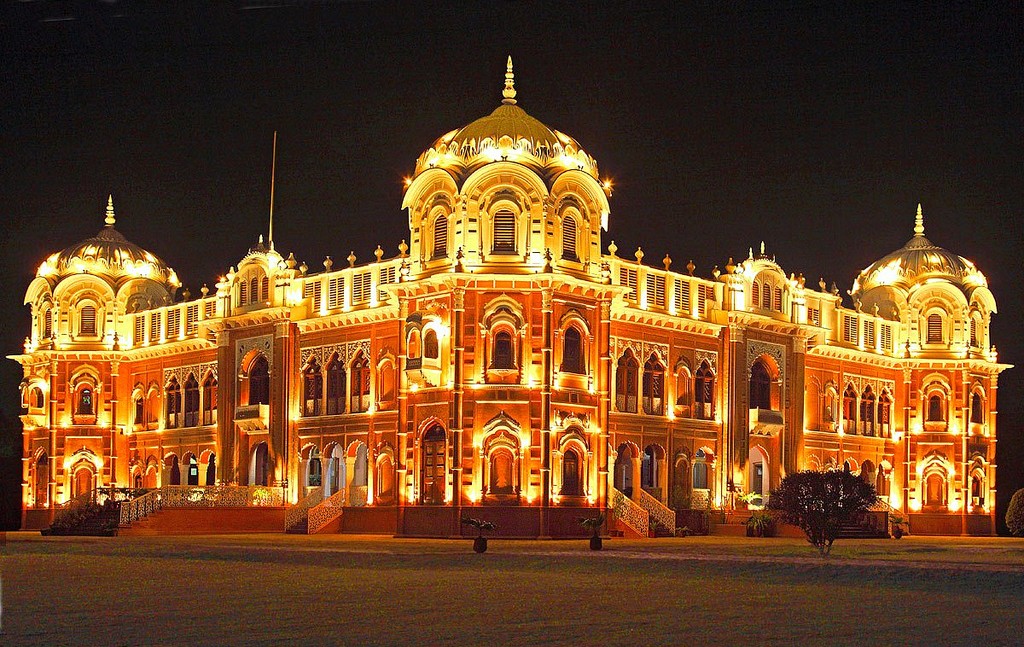 The princely state of Bahawalpur, founded in 1748, by Nawab Bahawal Khan Abbasi, has a relaxed open feel.
Bahawalpur's congenial tranquility is engendered by illimitable kilometers of green rolling fields, and the slow timeless toil of its farmers.
Towards the south, the terrain becomes sandy. That is where the mighty Cholistan desert commences. It is a world with different customs, but is withal a world where no one feels a stranger. Bahawalpur is the gateway to the Cholistan Desert. Albeit the era of princely patronage is gone, it remains primarily a medieval city with elegant palaces, and colorful bazaars.