Naran the middle point of Kaghan Valley and it is a place where you defiantly want to spend few days of your leisure. This is the place of alfresco gratification. Here you'll depart from the river Kunhar and on both sides of road there are astronomical fields. Don't look here and there the melody you are auricularly discerning is provided by the river Kunhar who is with you on same level. If you like climbing this is a place for you because there are mountains all around you. You can explore the scenic and picturious landscape and valley's by climbing up hiking. If you like fishing get your fishing license we have trout and mahasheer for you fishing here for tourist is must.
Malakandi Forest:
8 miles on the western slopes of Kaghan valley is Kamalban,a heavily populated forest of ebony bears & leopards,which do incalculabe harm to he crops & adolescent trees…but forget all about it & relish the nature at its best.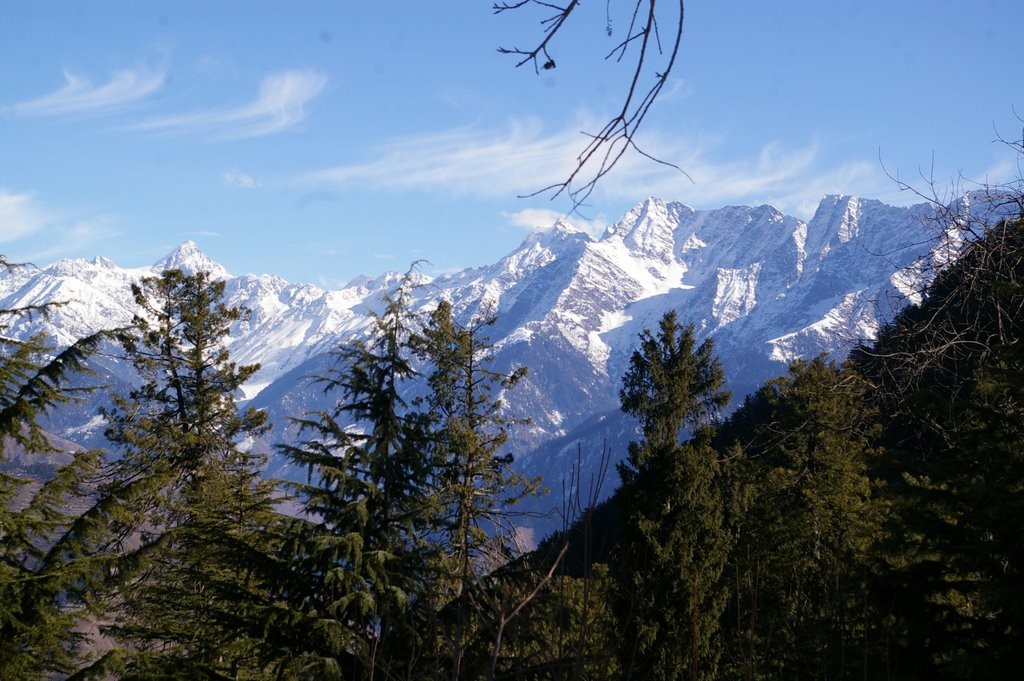 Lalazar:
Lalazar Plateau another congenial 1/2-day jeep excursion from Naran is up to the Lalazar Plateau. A jeep track climbs up the plateau from battakundi, some 16 km N of Naran. Located at 3,200m, this resplendent, meadow is awash with colourful alpine flowers in spring and summer, and set amongst the cool pine forests. A footpath leads from Lalazar Plateau down to lake Saiful Malik, taking 5-6 hrs.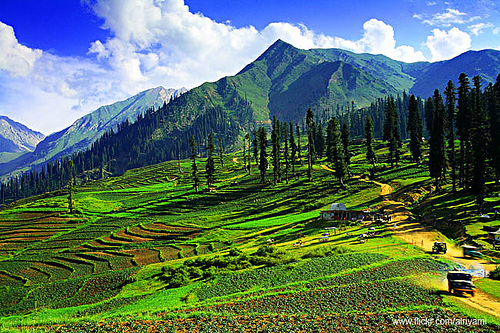 Lalusar lake:
At the extreme northern terminus of the Kaghan Valley about 50 km from Naran on the Naran-Babusar road is Lalusar Lake, circumvented by clusters of wild flowers in a carpet of blue and gold. This is the source of the Kunhar River, which winds through the length of the valley. Lake Lalusar offers a splendid opportunity for fishing in dark blue waters circumvented by high mountains. The serene comeliness and placidity, which permeates the Kaghan Valley, makes this an ideal spot for relaxation and reflection.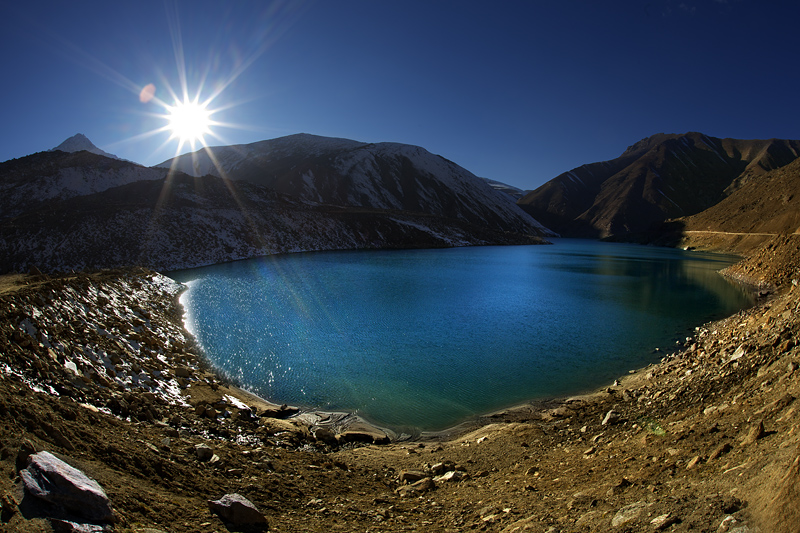 Battakundi:
A diminutive & pulchritudinous village about 16 Km from Naran is the turning pint for Lalazarconnected via jeepable road with plateu of infrequent scenic resplendency.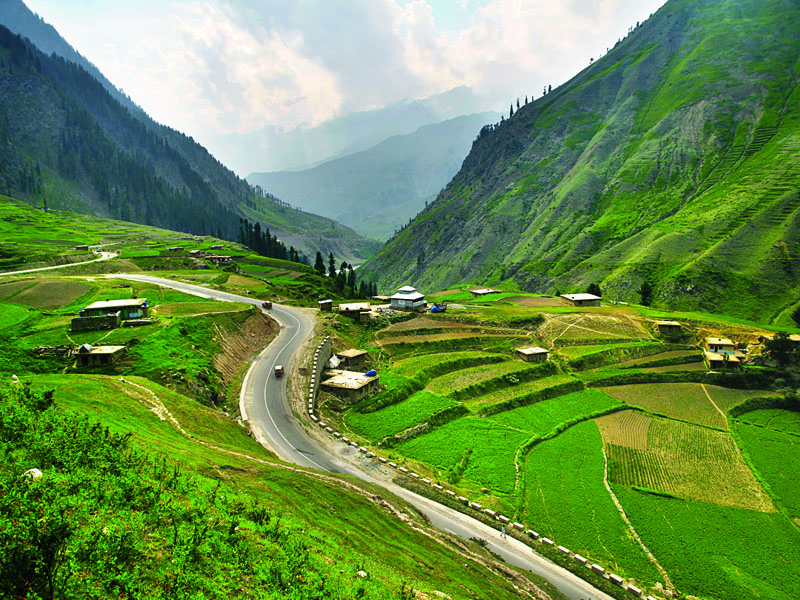 Babusar Pass:
The summit of Babusar Pass (4148m) is reached after traversing 70 Km of narrow, winding road from Naran. Once the pass is procured, a fantastic panorama of sempiternally frozen peaks and windswept valleys lies afore the visitor. Nanga Parbat (8125m) magnificent in her gleaming gown of snow can be optically discerned on a clear day. Babusar Pass, gateway to the mountain passes linking Gilgit to the Kaghan Valley is only open from July to September, the remnant of the year it is buried under many tons of snow.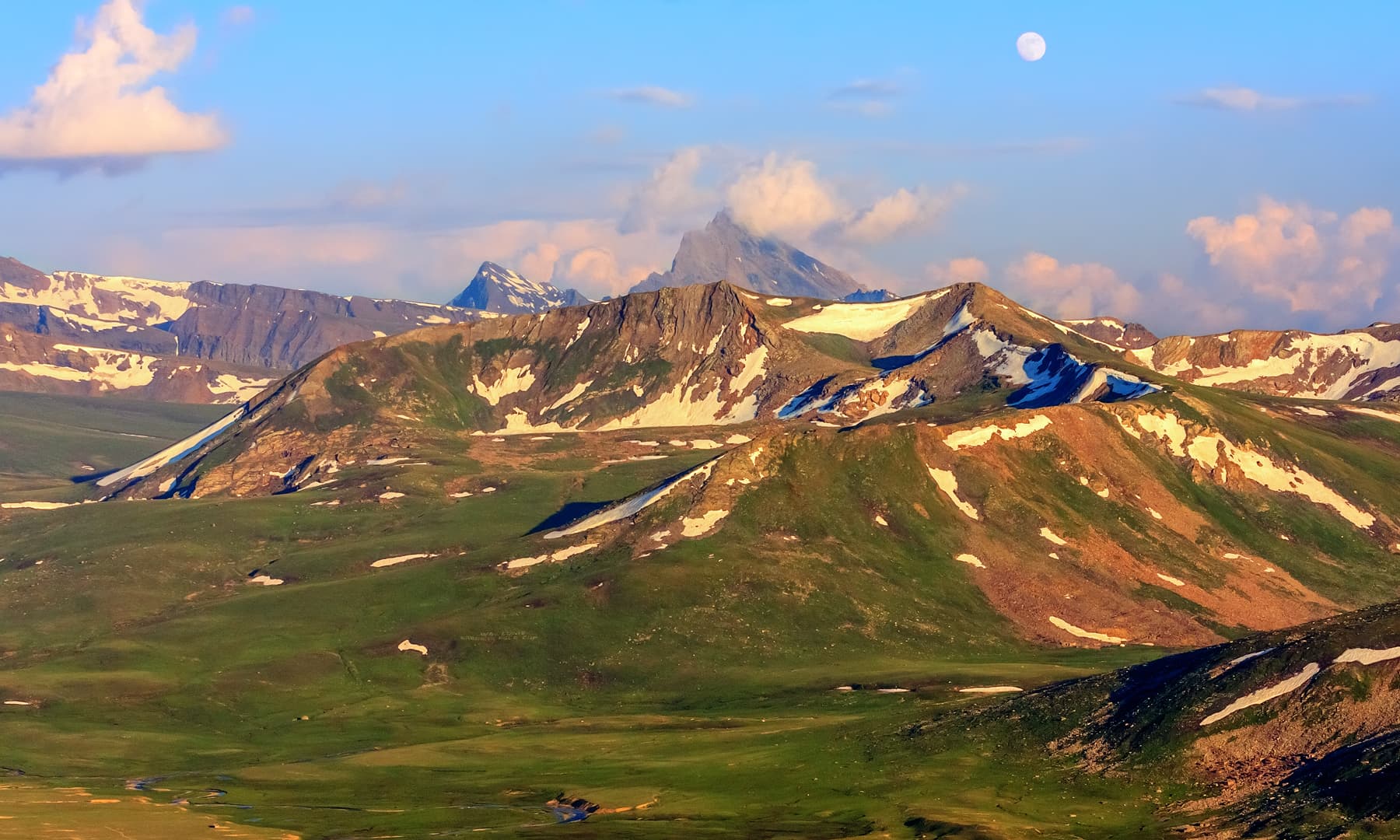 In May 2001, we decided on a peregrination to the Kaghan Valley, one of the most picturesque vales of Pakistan, which boasts deep forests, lush green meadows, and high alpine lakes, circumvented by snow-capped mountains. Kaghan Valley commences from Balakot and elongates 160 km, ending at Babusar Pass (which is at 4,175 meters).
Lovely Lakes & Meadows:
If you dote hiking, trekking or fishing, then Kaghan Valley is like heaven. There are many lakes and meadows high up in the mountains waiting for you. Some of them are: Lake Lulusar, Lake Dodipatsar, Danna Meadows, Sharan, Sri, Paya, Makra Peak, Malika Parbat and Musa Ka Musalla (Prayer Mat of Moses).