Skardu is the main town of Baltistan along the wide bank of the river Indus. Skardu is the most astronomically immense district of the Northern Areas. Baltistan is home to some of the highest peaks in the world, the Karakoram Range, Skardu is very popular with Mountaineering Expeditions. It is equipollently popular with high altitude trekkers, who treks to Baltoro Glacier, K2 Base Camp and Concordia. Skardu by road, lies approximately 5 hours away from Gilgit and 10 hours drive from Besham. A circadian flight to and from Islamabad is additionally in operation. The flight is always subject to weather.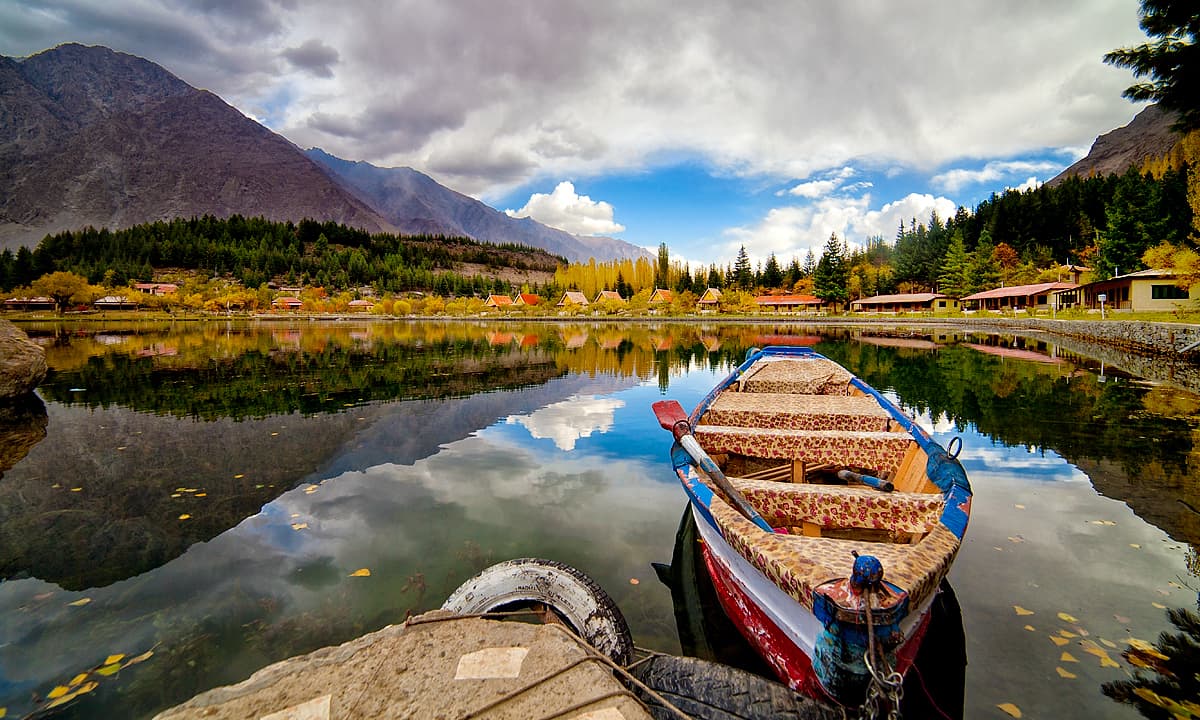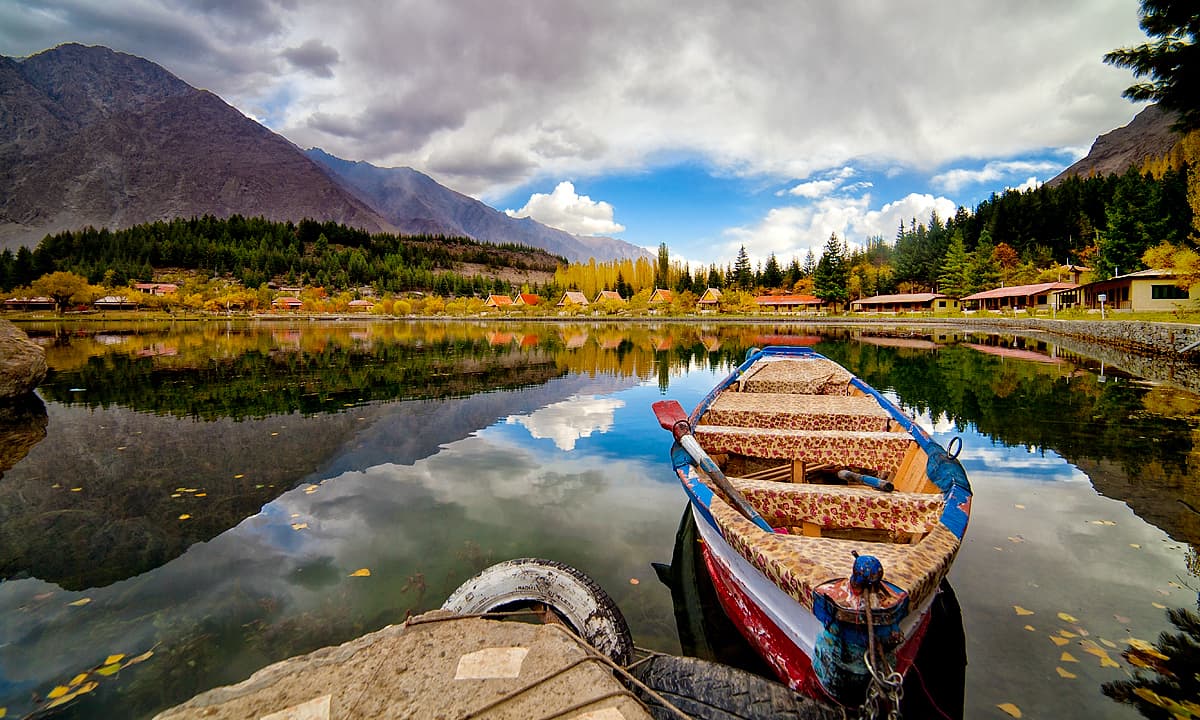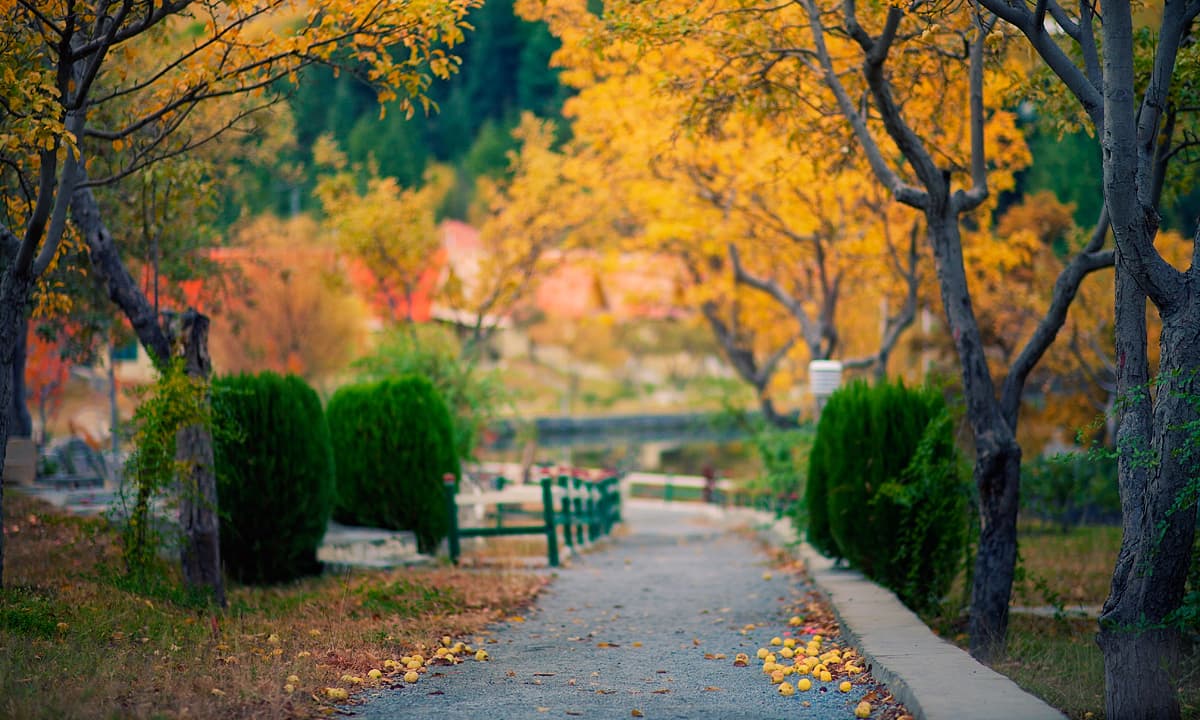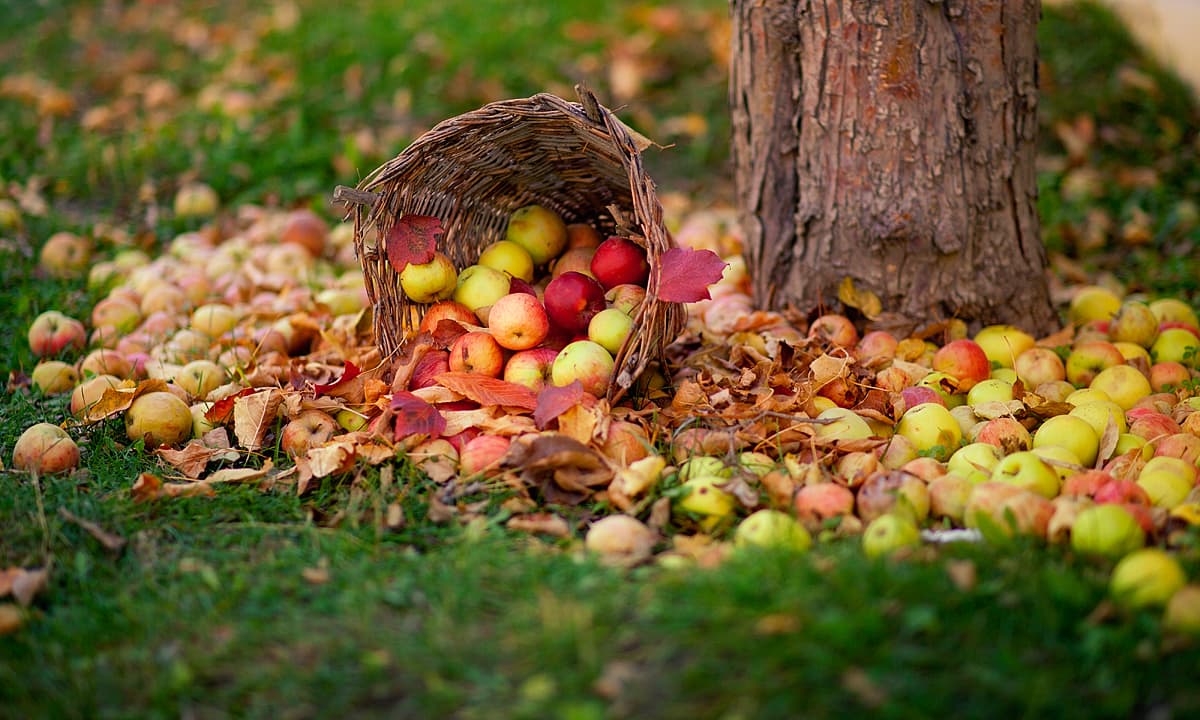 Higher up is Kachhura Village, where Kachhura Lake's crystal clear water is surrounded by old dramatic trees.
Watching the sun rise behind the mountains is a captivating sight. This was the first time, I had seen such a serene sunrise over Indus.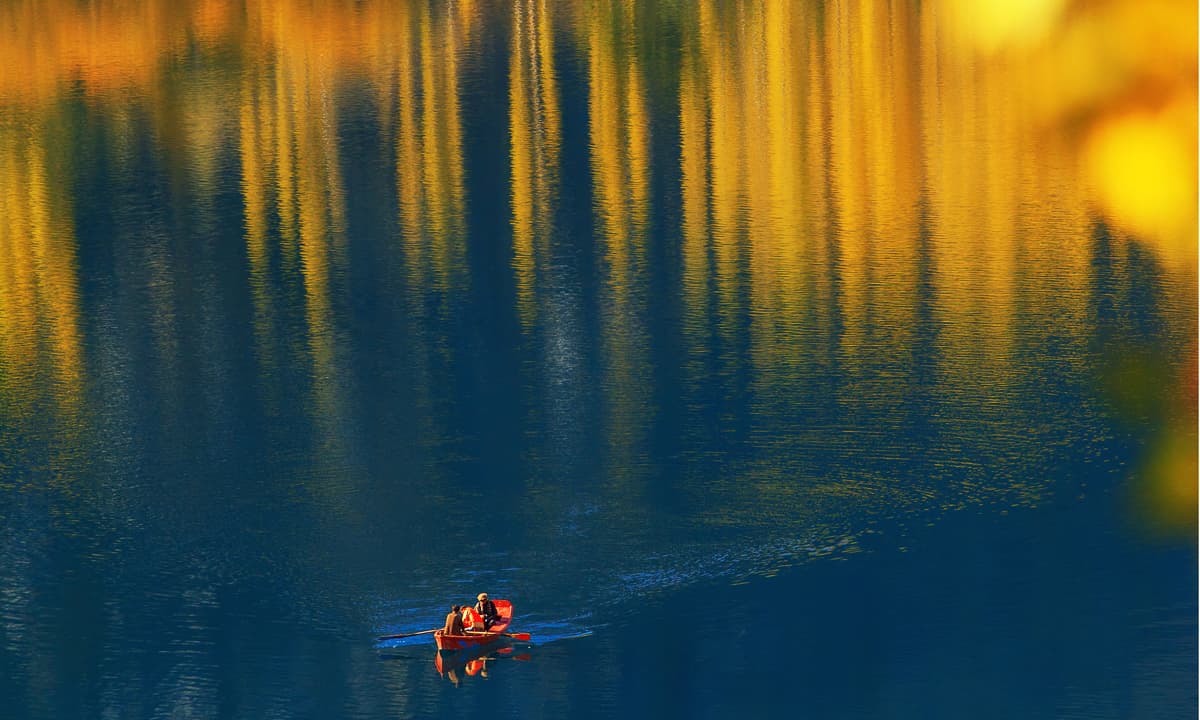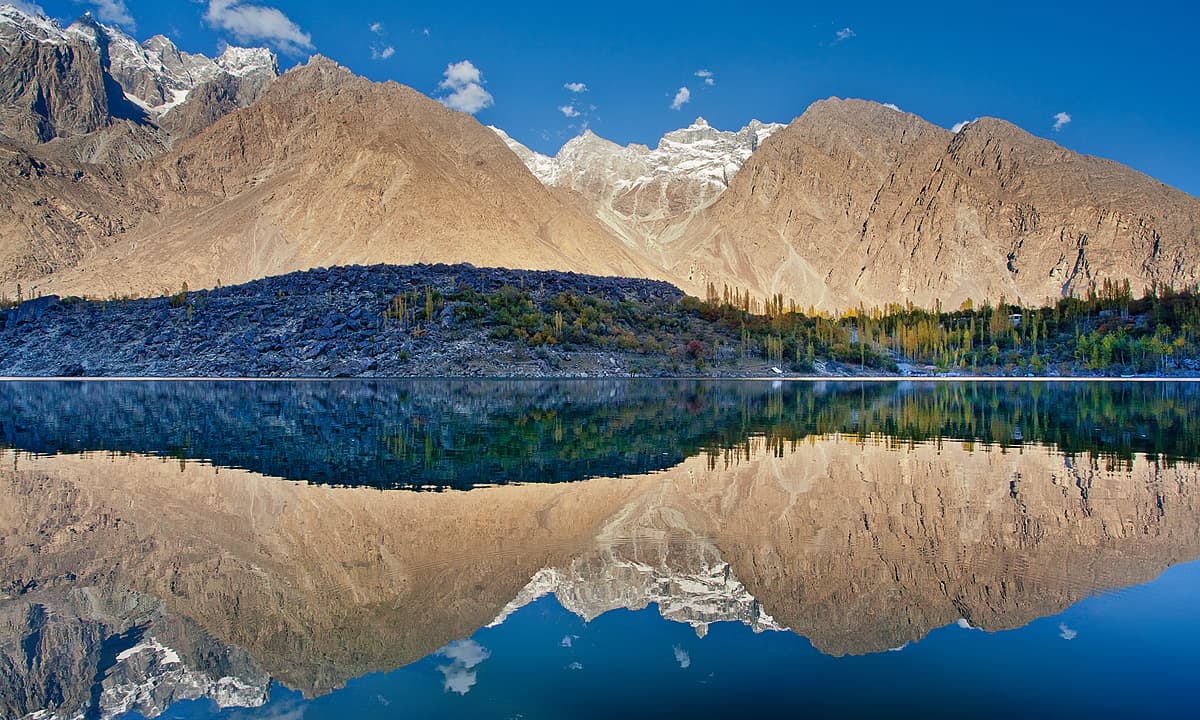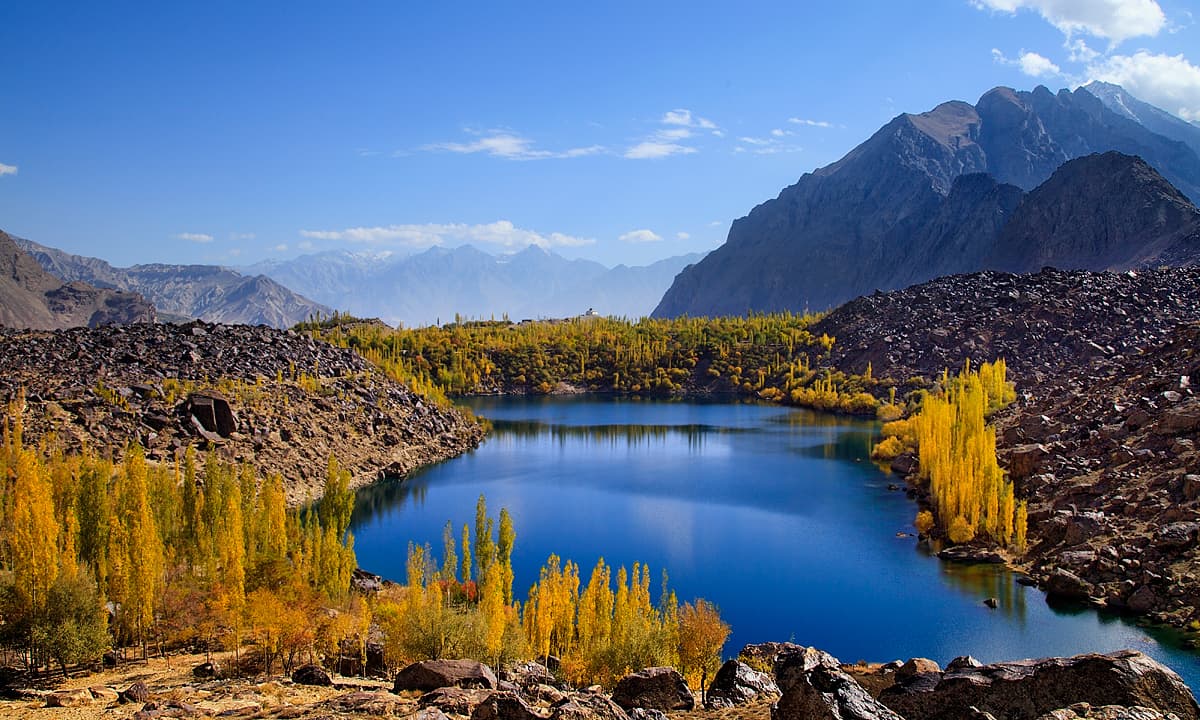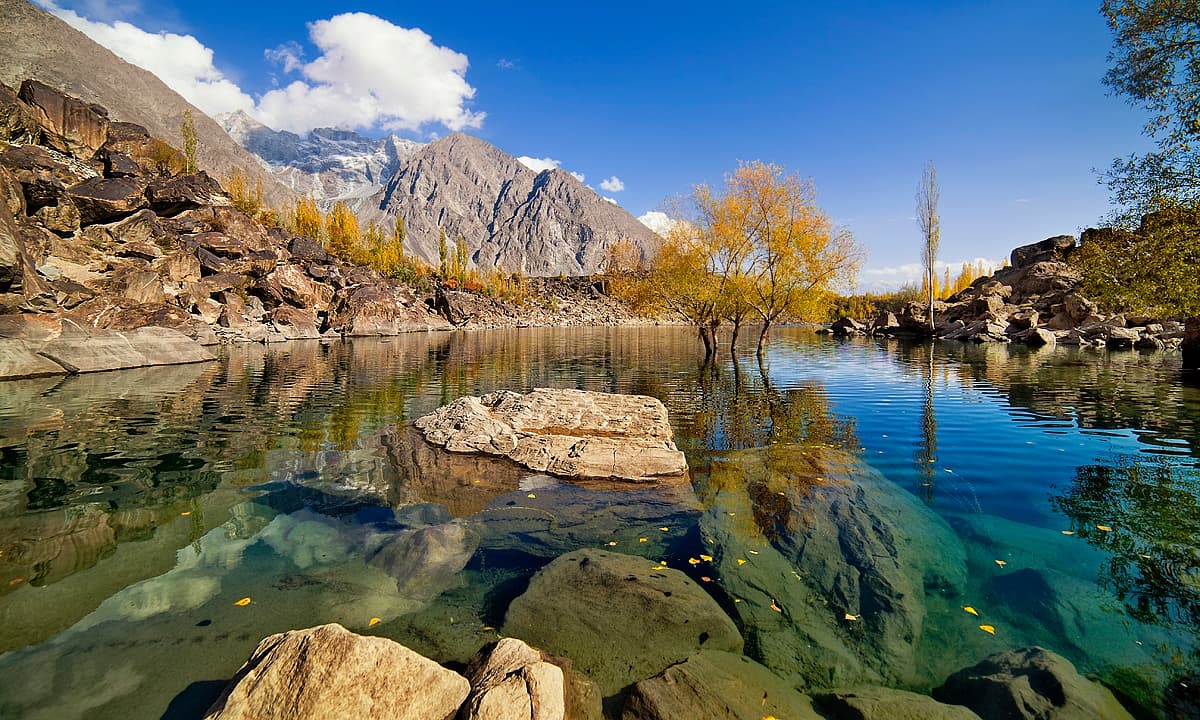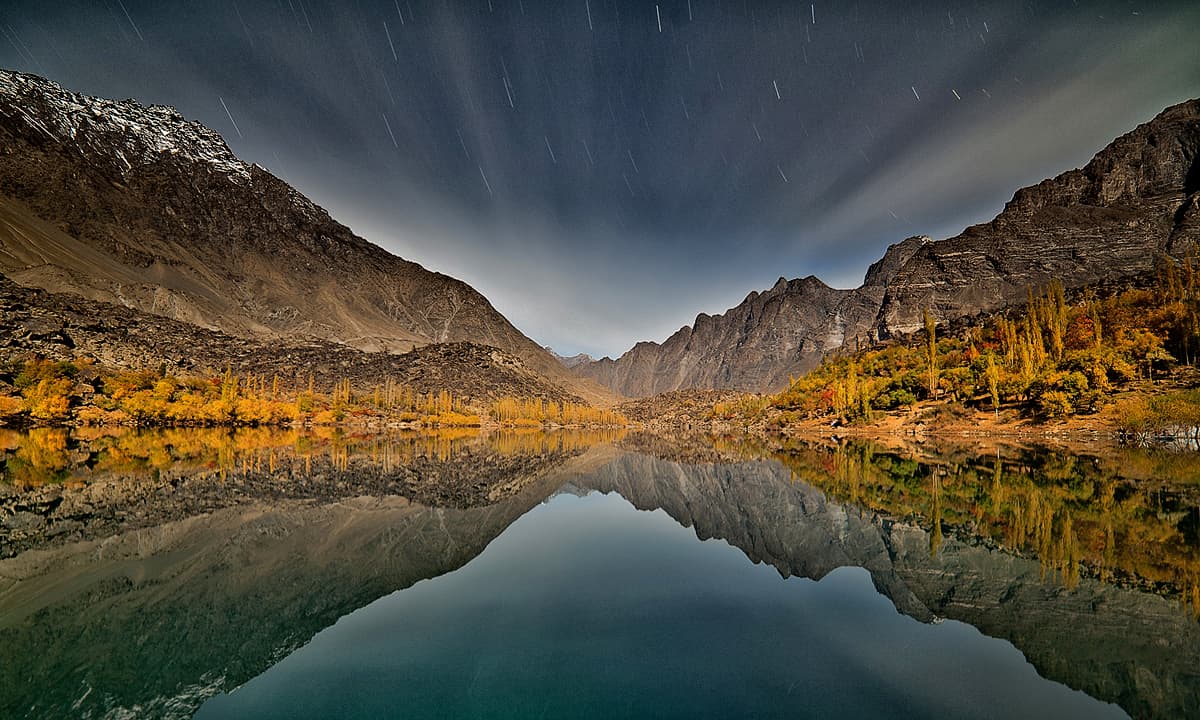 The Indus River changes during different seasons; turquoise waters at the banks during winters and various shades of grey during summers.
According to Tibetan myths, the Indus gushes from the mouth of a lion, that's why it is also known as 'Sher Darya' (Lion River).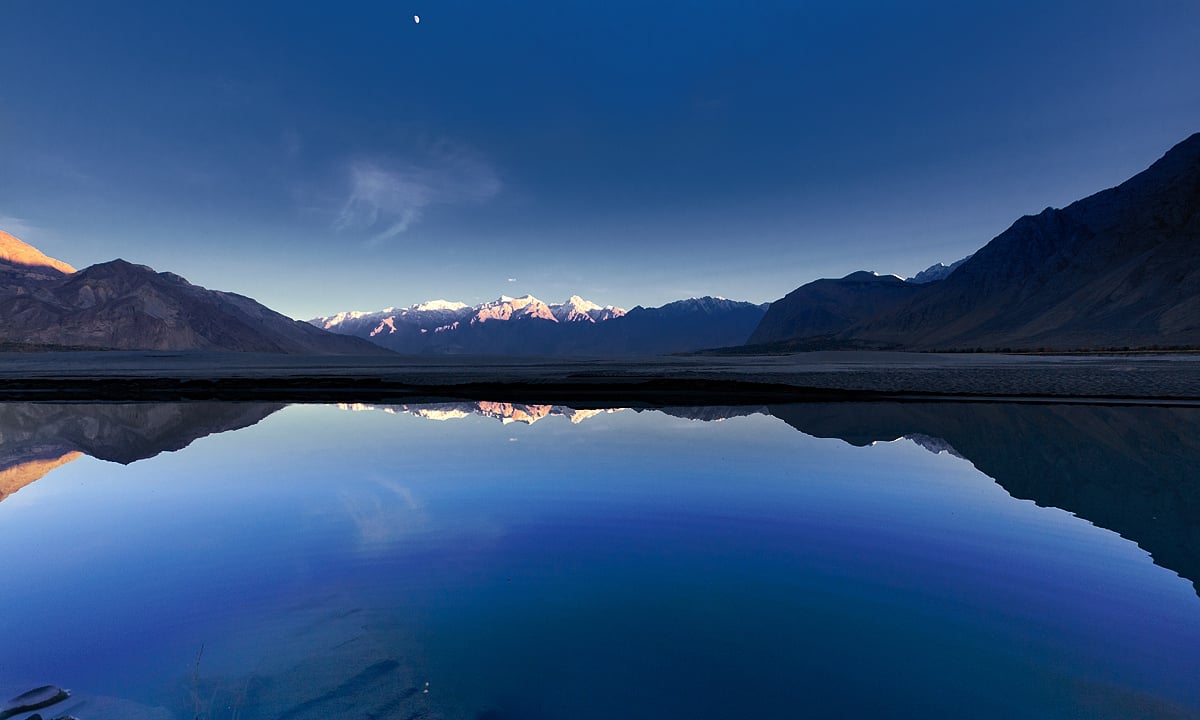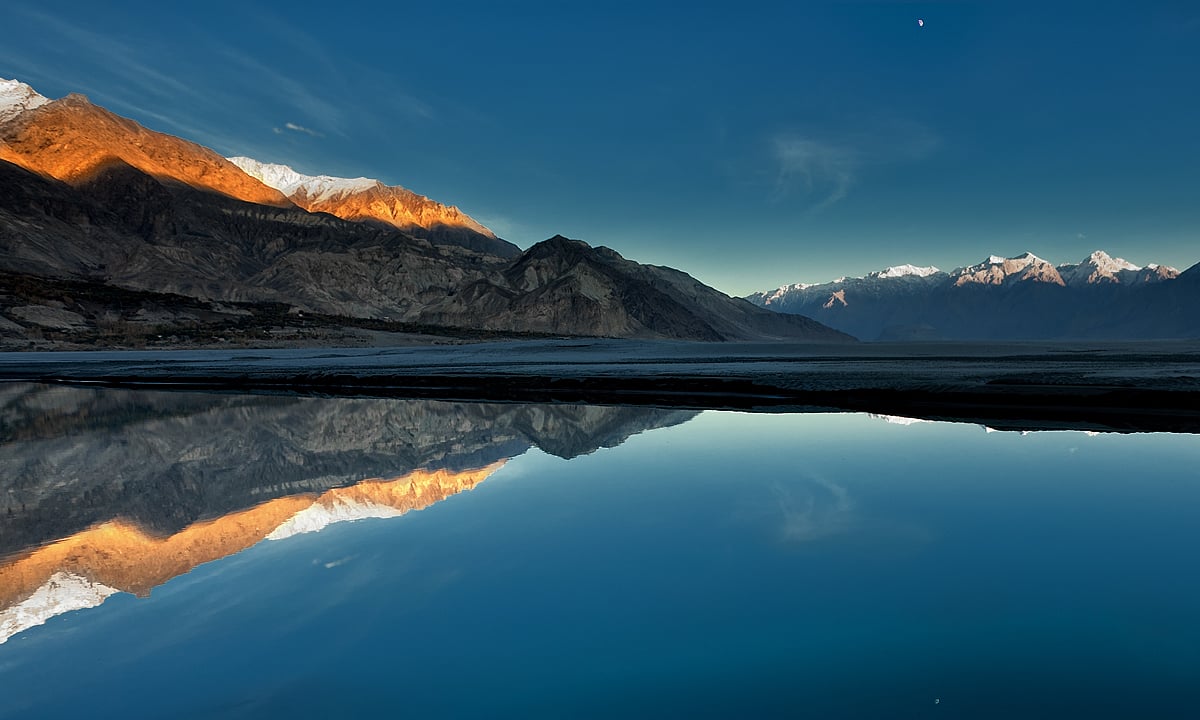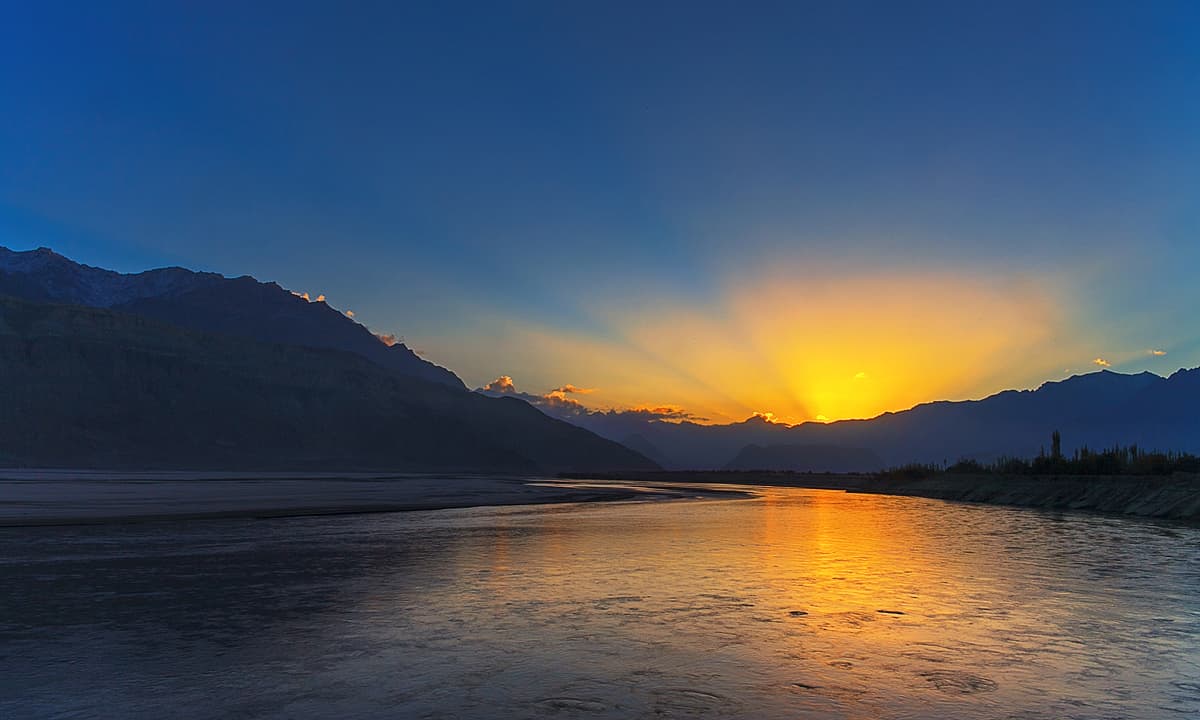 Then there's Kharpocho Fort looking down the hills, this construction is 600 years old. It was built by Balti ruler Ali Sher Khan Anchan.
Once considered unconquerable, this fort is now battling for survival against time. But even through the shambles, Kharpocho still retains its beauty. The breathless sight of the valley from the fort on a full moon night is a view that is hard to miss.
The sand dunes in Katpana village, also known as cold desert, are a wonder in itself. Strong winds shift the dunes as quickly as nomads. At this high altitude and cold region, this desert holds strange a attraction.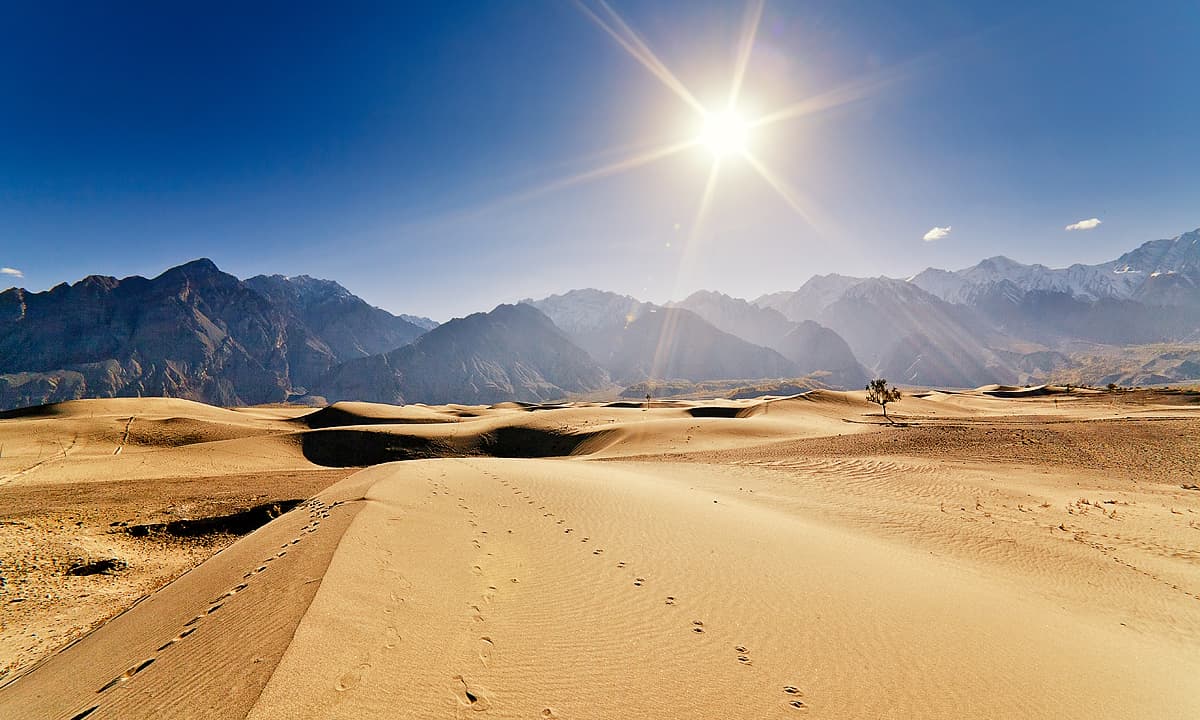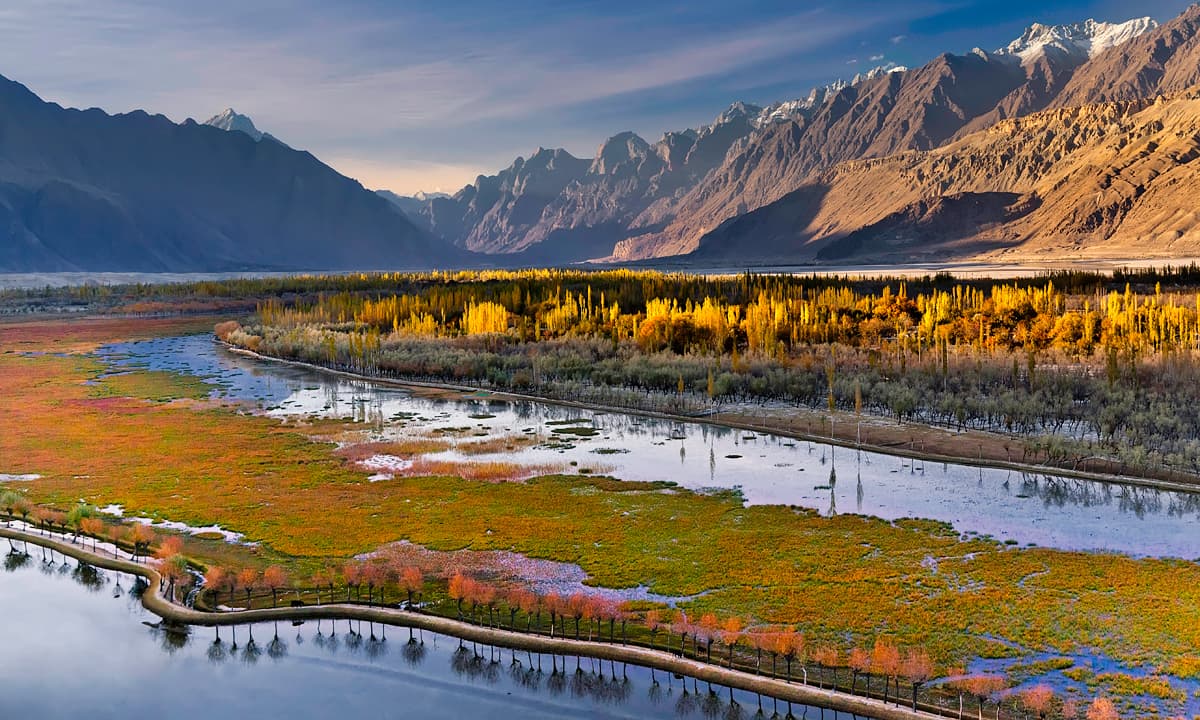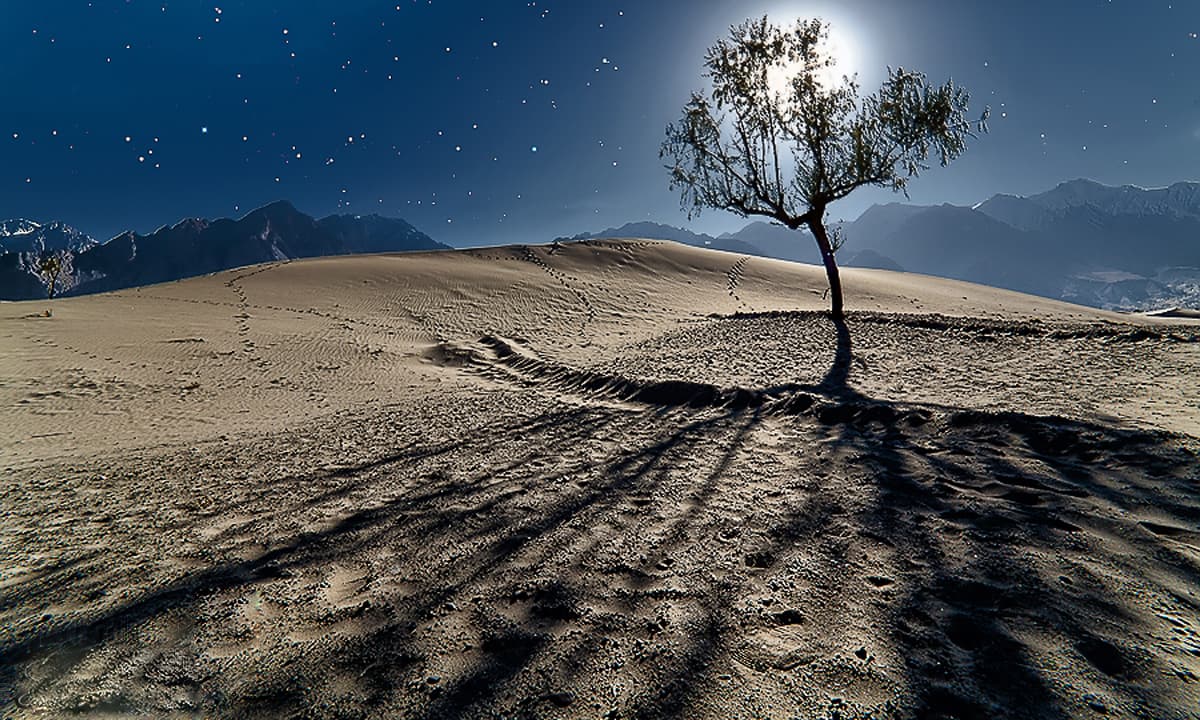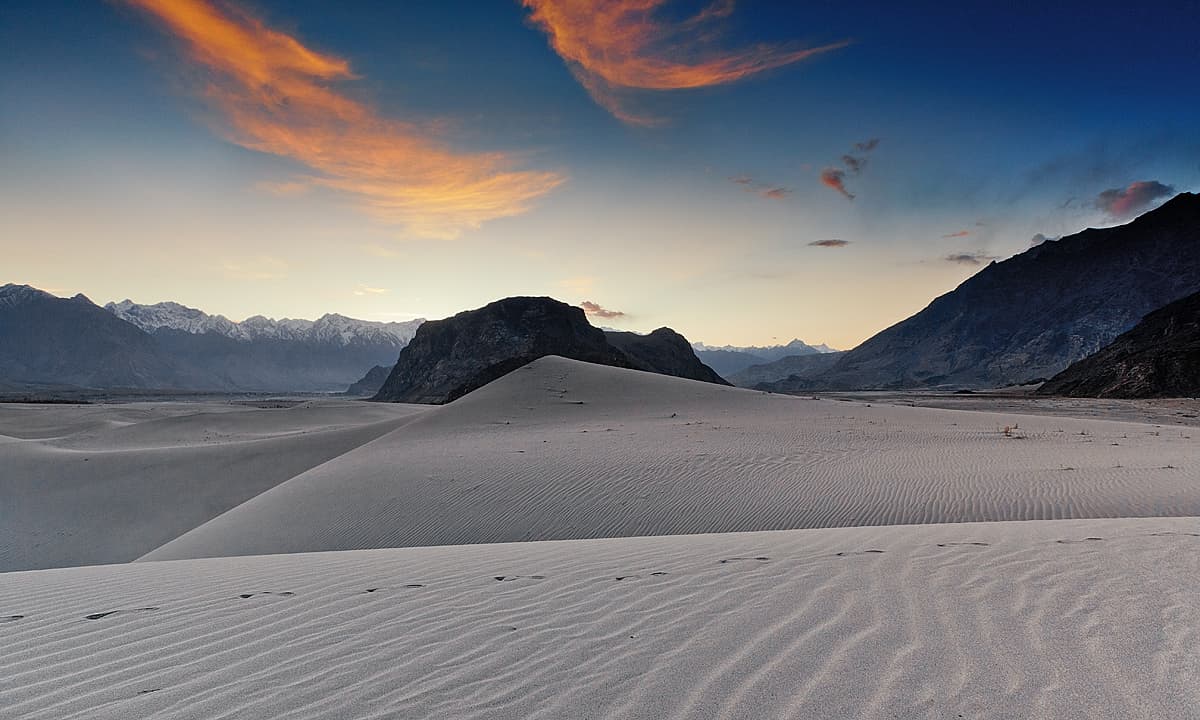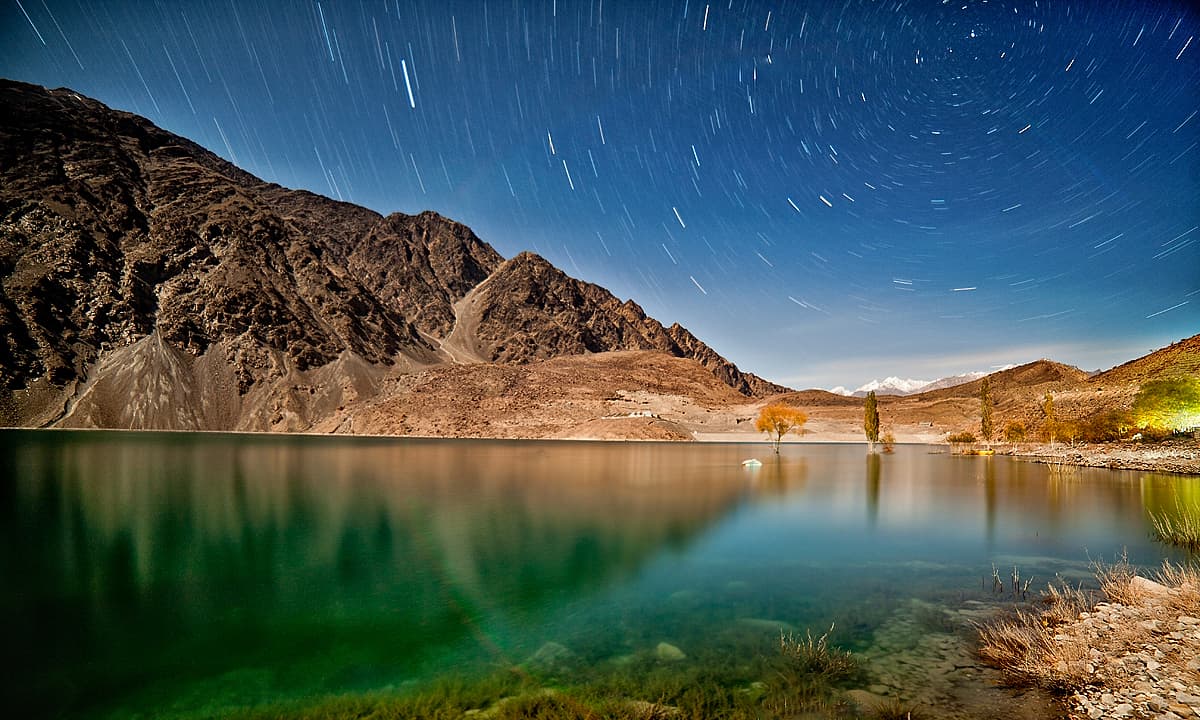 I was walking on a narrow strip, when a window of a nearby home opened, and a boy with green eyes and a warm smile waved at me. All my exhaustion seemed to just melt away.
I then, made my way to the main road, crunching over fallen leaves that had covered both sides of the road.
It was autumn, and the month of Muharram. Some place far away, elegies were being played. Autumn, silence, and elegies made a strange combination, enveloping the valley in a strange sadness.
I so wanted to hear a whistle of a locomotive. Fallen leaves, elegies, and the whistle of a locomotive, all represent one thing — separation.
I kept walking on the main road, when all of a sudden a sound of a whistle broke the chain of my thoughts. It was a check post of Gilgit Baltistan Scouts.
The guard on duty checked my identity card, and then said: 'It's Muharram, so we have to be more vigilant, are you carrying anything else?'
My reply would have been 'memories and fallen leaves', instead I just smiled.
The writer is a network engineer by profession, and a traveler, poet, photographer, and writer by passion.